Prima Car Care was established in 1999 in Denver, Colorado. Over the last two decades we have become a trusted name among both professional and everyday car detailers around the world. We make premium car care products for detailing professionals and hands-on owners who want to take great care of their vehicles. 
Find our products in five different countries on three continents, from Florida to Taiwan and back again. 
We pride ourselves in our extensive research and development process, where we engineer, test, tweak and perfect every Prima Car Care product ourselves. Nothing gets the Prima label until it's passed our rigorous, real-world tests.
All of our products are manufactured in the USA and bottled at our facility in Denver, CO.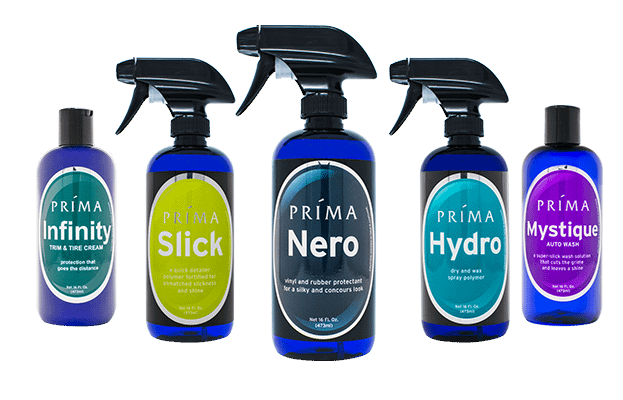 Chemical Geniuses Making Premium Car Care Products Since 1999
Here at Prima Car Care we proudly research and develop all of our formulas in-house. We run every product through rigorous, hands-on testing (on awesome cars, of course).
Every Prima Car Care product is formulated with the highest-quality ingredients available. The result? Premium products that get the job done right. 
Prima Car Care has been in business since 1999. Our products carry over two decades of tradition, quality and innovation in every bottle.
We believe that anyone can learn to properly detail their car.
We believe that our products can inspire people to enjoy taking care of their car.
We believe that detailing your car should be fun and not a chore.
We believe in great customer service from real people.